My name is Vito Guerriero. My love for pizza started at birth. Well, close to that anyway. I think it really began on a beautiful summer day in 1990. I was 12 years old and we would always play ball hockey with kids around the neighbourhood. My grandmother would walk over and bring us pizza, it was wrapped in tinfoil and a dish towel to keep warm. It was a hit! Everybody enjoyed a slice on the curb…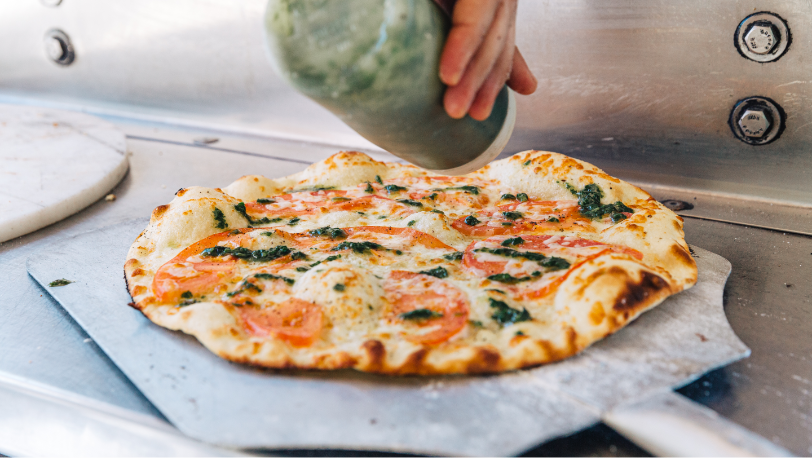 This was a memory I have held so dear to me with my grandmother and her amazing pizza. The gratitude that was expressed for her pizza is still talked about today by all the kids 30 years later.
It was not long after that that I begin to work in restaurants in the Hamilton area. My love affair with the classics started. There was one restaurant that served up authentic Italian food and there I honed in on using a wood fired oven. I gravitated towards it… it was like it was calling out to me all along!
They soon gave me the reins on assembling daily specials. All of which would revolve around the wood fired oven. There truly is an art to wood fired cooking. The high heat, the flame, the stoking of the oven, the way the stone and fire work together. It's all related, each a piece of the puzzle.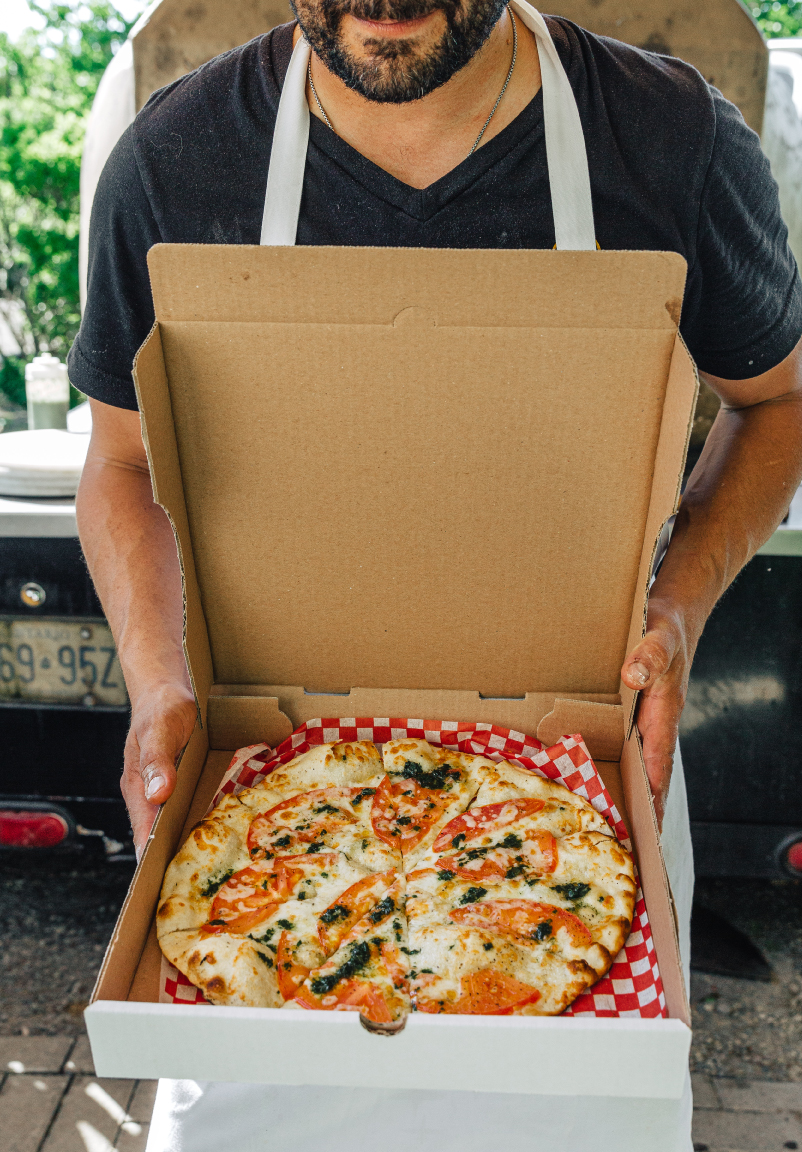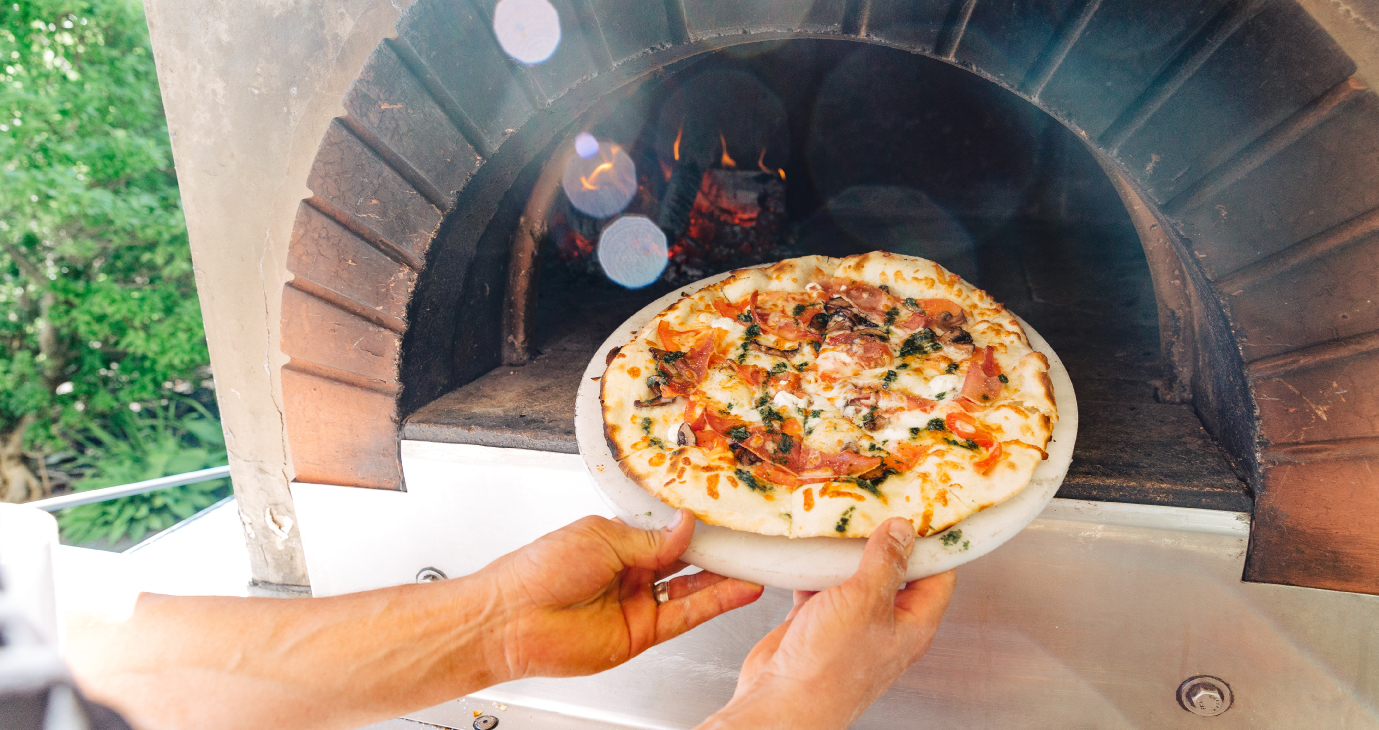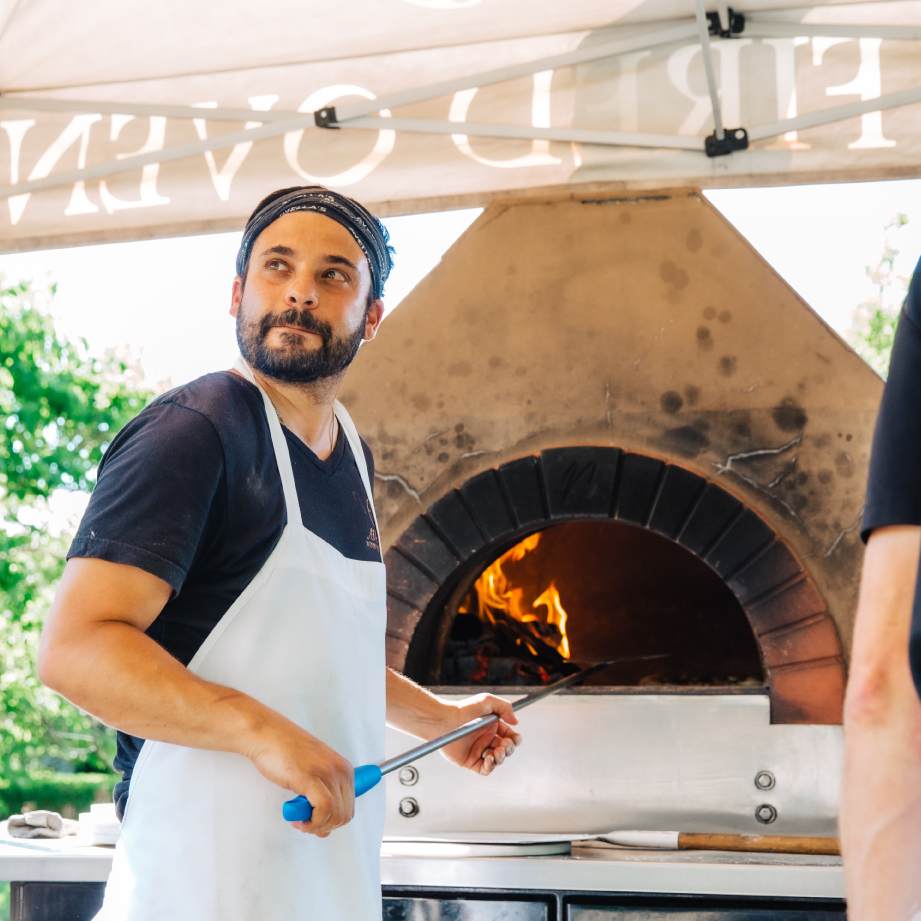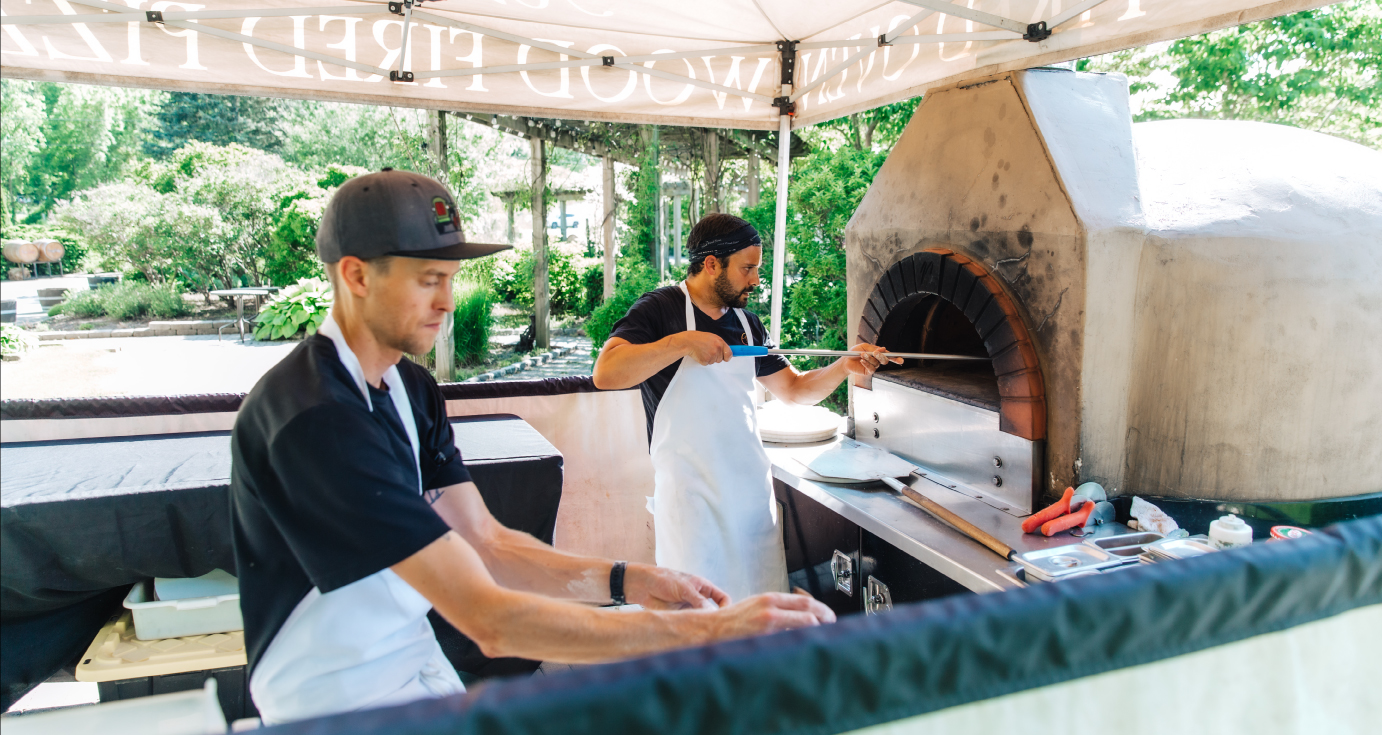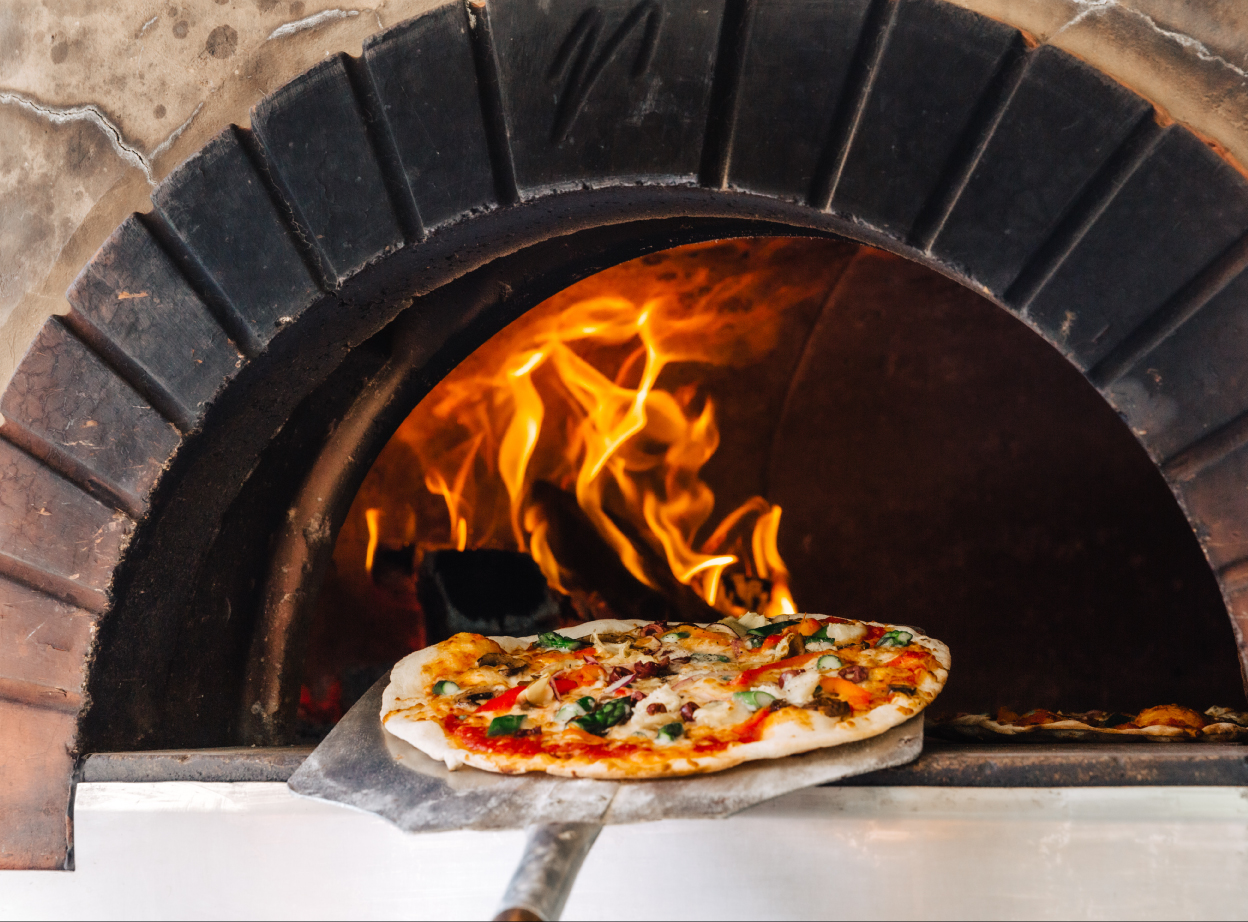 It wasn't long before I wanted to take things to another level and went to Niagara College Culinary Institute to learn the fundamentals of the kitchen. This gave me great respect for what it takes to be an amazing chef.
After culinary school I still found myself constantly creating dishes for the wood fired oven. I continued to work at the Italian restaurant and it was then when my life changed again…
A beautiful girl walked through the door! It was her very first shift and I was on my last shift. I wrapped up my shift and cleared out my locker. I approached the bar and found the courage to ask this young lady out and we hit off! A year and Half later she became my wife in 2010.
It didn't take us long to figure out what we wanted to do. First an idea, then the plan. We would go back to the old ways putting a wood fired oven on wheels and hit the road shareing our love for wood fired cooking. It was then when Avella's Wood Fired Oven was born.
We chose the name Avella's to honour grandmother's hometown in Italy, close to Napoli. What better way to pay respect to her with her hometown. Now that our mobile wood fired oven was on the road we need to find which region that would appreciate this found passion and Niagara lit up to us. The wine country, the culinary aspect, and the tourism of course. We felt this was the best spot to launch our business.
The support we continue receive is so humbling. It made it an easy decision to pack up and move to Niagara. 10 years later we have made a home here. We continue to contribute to private parties, supper markets, wineries, wedding, and really anywhere we can bring Avella's Wood Fired Oven on wheels. All this because my grandmother new we needed to enjoy some home baked pizza during our ball hockey breaks!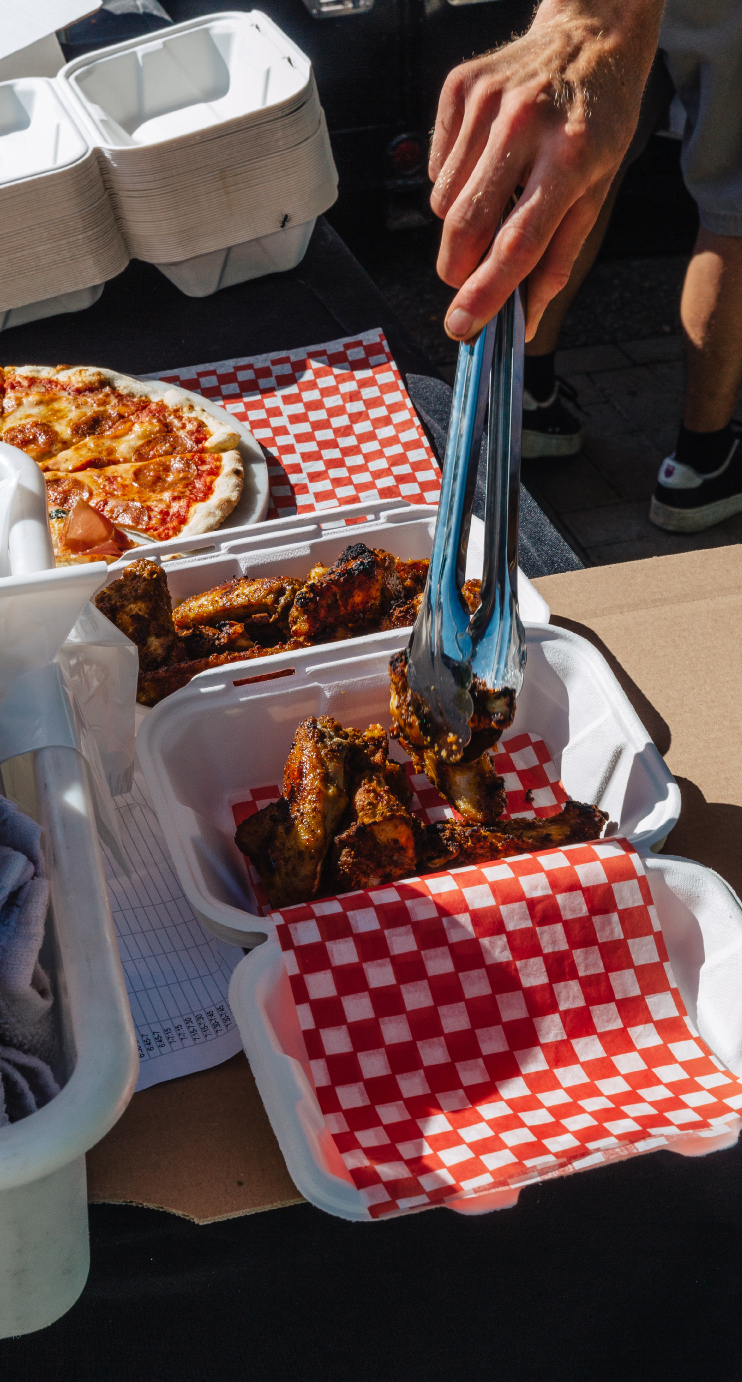 Are you hosting a party, a wedding, a corporate event? Just imagine that the food is also the entertainment. We bring our wood fried oven to you providing your guests with incredible food, and an experience they won't soon forget!
BOOK US TODAY
For parties that are smaller (10 to 50 people) we can do almost anything. from roasted chicken to roasted vegetables. yes, your whole meal can come straight out of the oven!